ON GOING CLasses
On Mondays Alice teaches at Bainbridge Ballet. The classes she teaches weekly include creative dance, modern dance, improvisation and composition for teens and an adult modern class. For more info.
On Tuesdays Alice teaches at Velocity Dance Center Beginning Adult Modern 6:15-7:45pm. you can find more information here.
5 days of durational performance with Alice Gosti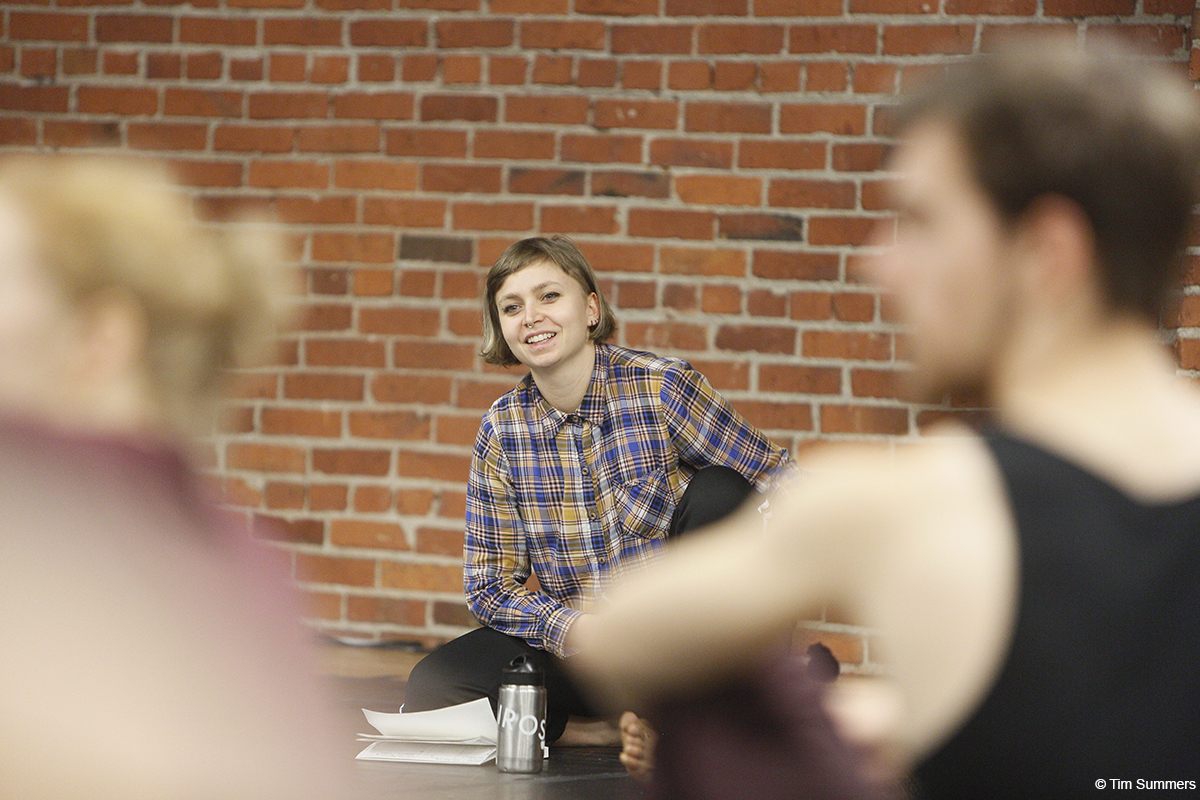 It is just the beggining and it may last forever
July 16th-20th, 2018 at Ponderosa (Germany)
A workshop investigating the limitations and possibilities of durational performance. How does something stretch enormously? Can something extend without ending? Can it last forever?

Improvisational scores and task-based movement will challenge our notions about time and how it can be altered. Durational performance creates the possibility of time and space in a world where both are scarce. We will explore ways to harness the magic of expanding moments, inviting others in while challenging the boundaries of performance and beauty. We will welcome the complexities of attention, entertainment, and boredom as allies to our intentions as we explore infinite time in our practice.

From here to eternity. More info. How to sign up.
INVESTIGATIVE MOVEMENT PRACTICES (IMP) SERIES
ALICE GOSTI: Making Work // Composition Class for All Levels
WEDS MAY 11 – JUNE 15 / 6-8PM
REGISTER $60 Full Series / $15 Drop-in / $12 MVP >>
http://bit.ly/1r25yMj

This class focuses on the creative process in making body and movement based compositions. We will experiment with a variety of approaches to creating – intuitive, improvisational, and analytical. Making work consists of warming up, making, discussing, improvising, performing your own work and watching the work of other participants. I will share readings to ignite conversations and ideas. My interest is to create a space where one can focus on one own's body based creative process, while playing with different exercises and processes. Uncovering your individual interests, your process and your work.

An ongoing question throughout the session will be 'how do we make work that lives in the contemporary context?'

All levels and skills are welcome and will find the work challenging and nourishing.
The class will end with a informal showing of the works created on the last day of class – June 15, 2016.
Come take Alice's Workshop / Audition on October 23rd and 24th, 2015 from 2-5pm at Velocity Dance Center in Seattle, WA. For more info https://www.facebook.com/events/1701253923427454/
Come take class
Alice will be subbing for Amy O'Neal's class on Sunday June 1st. noon-1:45pm ! Velocity Dance Center, Seattle.
Alice will be subbing for the incredible Ellie Sandstrom at Velocity Dance Center at 6:15pm - 7:45 pm
April 2nd - April 9th - April 16th - April 23rd!
Also, I will be subbing for Amy O'Neal on Sunday April 13th noon-1:45pm
1621 12TH AVE, SEATTLE WA 98122 // 206.325.8773
Alice will be Subbing for Amy O'Neal at Velocity Dance Center. February 1st and 8th, 2014 noon to 1:45pm. See you there! More info http://velocitydancecenter.org