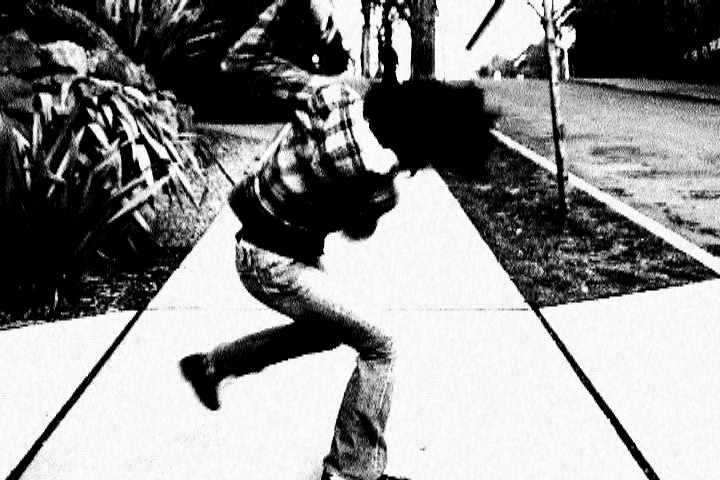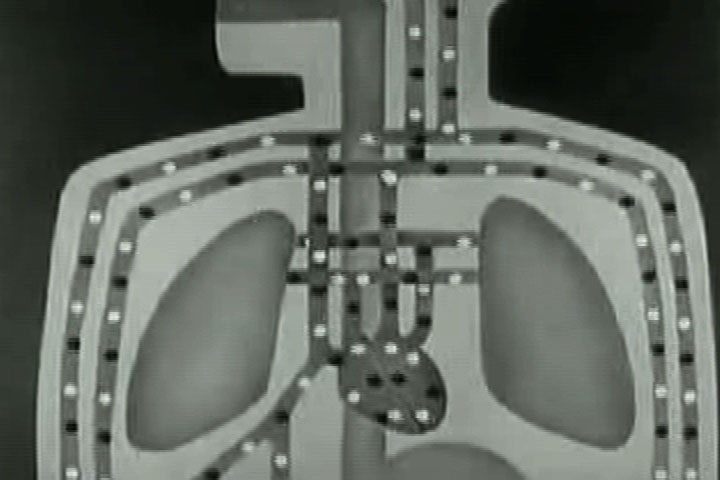 DO while
DO while is a performed set of instructions that accumulate and repeat, as long as the sun is setting. A choreography of light investigating physical endurance and interaction through the visible physiological arousal of individual performers.

Do while
2010 | experimental film and performance | 1hour at sunset
Elizabeth Bushmann + Alice Gosti
performed by Alice Gosti, Devin McDermott and Meredith Meiko

This project was possible thanks to the Seattle Office of Arts and Cultural Affairs, Artist Trust and Studio Current
** this piece premiered in 2010 at Gas Works Park, Kite Hill in Seattle
press:
 
Hesitation
Experimental performance film
Software design, photography and editing by Jim George
Choreography by Alice Gosti; performer Anh Nguyen
Sound design by Daniel Peterson
9m 30s
Through the ability to codify recallable images we are granted access to the past. But the codification need not reflect our lived experience. New forms can be discovered through novel reinterpretation of spatiotemporal relationships. Forms that reference our natural experiences but are bent under a special logic expands the imagination.
A metaphor for the formation of relationship, Hesitation depicts two individuals encountering one another in a space where movement is met with disruption. As one attempts to understand the other through uncertain exchanges, they find themselves powerfully connected.
Process
In creating the work, the performers were shown a real time video system that distorted the place and timing of their movements. The video is a composition of the choreography and imagery resulting from the experimentation.
The processing technique used is similar to slit scan photography, created with custom software tools for both real time interaction and high resolution composition. The real time software is written in openFrameworks; the composition tools in Objective-C/Cocoa
The sound score was created by Daniel Peterson in SuperCollider and MATLAB using the processes of wavelet analysis and synthesis and granular layering.
Space provided by the University of Washington Department of Dance, Seattle.
Equipment provided by the Center for Digital Arts and Experimental Media (DXARTS).
Screenings
Hesitation @ 6th annual Directors Lounge Berlin, Germany, Feb 2010.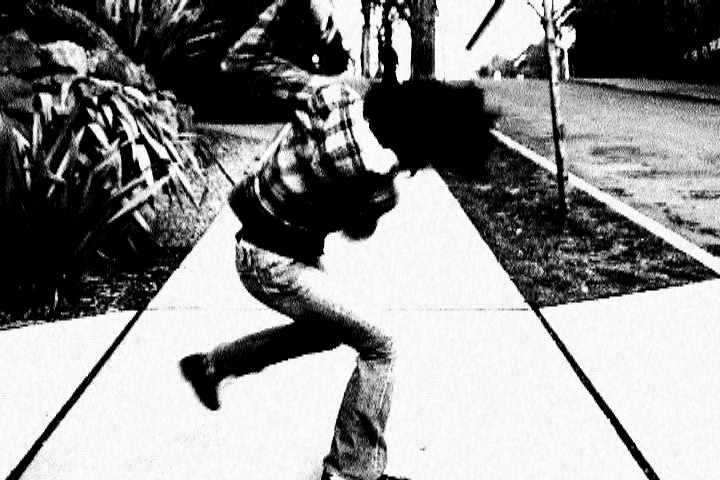 hit me
hit me
2008 | video | 2 min
by Alice Gosti
performed by Anh Nguyen
hit me plays with the idea of morphing time digitally in post-production vs. in performance. The performer was given the task to move as fast as possible, arms, legs, head were encouraged to all move at the same time at high velocity against a 45 degree inclination. In post-production movement was only slowed down but never accelerated. Therefore the fastest speed in the video, is the actual speed of the performance.
This video was selected to be a part of 2009 NW New Works PodFest curated by On the Boards, Seattle.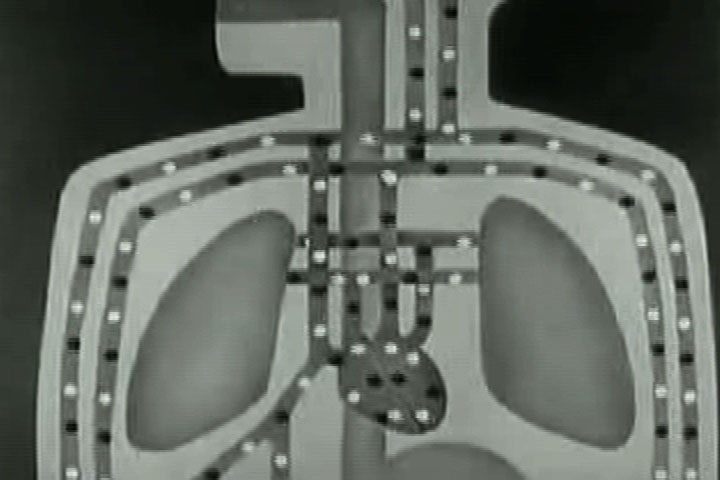 INbodied
INbodied
2007 | video | 5 min
by Alice Gosti
performed by Andrea Cowles
music by Ludovico Einaudi

INbodied is at the very begging of my interest for video art.
When, tired of seeing projections over or behind bodies, so very often used just as back drops, I decided to experiment with the idea of intertwining dance and video projection in a way that the two became dependent. Subsequently I started playing with the idea of showing outside what there is inside of the body, using public tv footage from the 50s and 60s.
This video was selected in 2008 to participate in a group show in Perugia, Italy - Germinazioni, a new breed of Italian Artists.
On an Unattainable Floor
On an Unattainable Floor
2007 | performance | 12 min
This piece was the product of collaboration between Alice Gosti, Katrine Behrend, Michael McCrea and Jared T. Friend.

On an Unattainable Floor is a 12 minute dance and new media piece that explores the nature of individual voices within the context of long standing cultural and historical processes using real-time sound synthesis environments. The dance was conceived through a rigorous collaborative choreographic process. The concept for the technologies used were derived from this process and were integrated in a manner that allowed for direct input and feedback from the dancer.
For more info:
Jared's page
The piece was performed in 2008 in the DXARTS Spring Concert, Meany Theatre and it was also selected to be in 12Minutes Max, On The Boards, Seattle.
For you my friend
For you my Friend
2006 | dance performance
performed and choreographed by Alice Gosti and Andrea Cowles
special guest Shannon Shannon Narasimhan
music by Kanye West, TV on the Radio
photo by Tim Summers